A tasty Christmas Lunch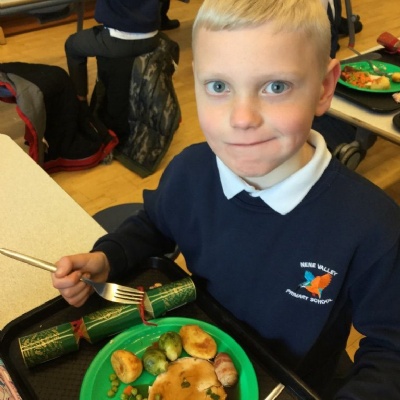 The lovely kitchen ladies produced a tasty hot Christmas meal with some crunchy vegetables for the children last week. Staff joined their classes with crackers, hats and jokes adding to the fantastic atmosphere. 274 meals were prepared, cooked and eaten and even those who still chose sandwiches got a cracker and a drink.
A giant thank you to the hardworking staff for making this run so smoothly.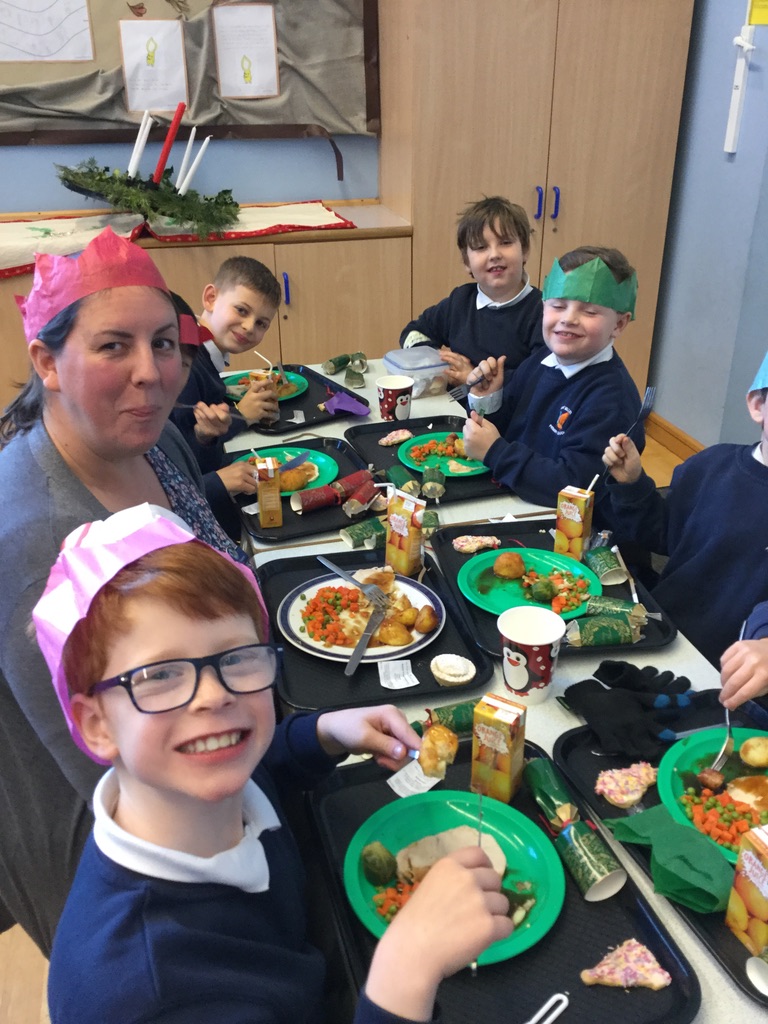 Do you know why Santa needs three gardens? Because he has to Ho Ho Ho!