Sports Leaders inspire active fun and games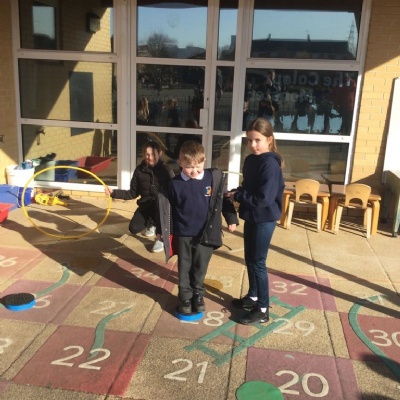 Nene Valley Sports Leaders help to deliver on the 30minutes plus of active play in schools.
Over the last half-term, Nene Valley's Sports Leaders have been organising fun games and challenges for our younger children at lunchtimes. The leaders have improved their organisation and communication skills. Encouraging the Reception and Key Stage 1 children to try their fun games and tricky challenges. All while helping the bigger healthy strategy of 30 minutes or more of daily activity.