News Stories from Year 5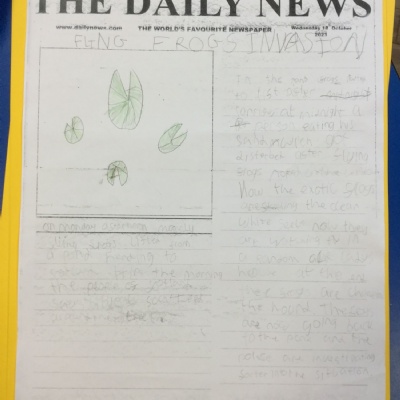 Frogs Invade! Hopefully not!
Today the children at Nene Valley in year 5 have been writing about invading frogs. Here we see some writing from our less experienced reporters, their first time in print and so far unedited. Fantastic word choices and key features are included. Great to celebrate their successes.